ABA Appliance
Owner Michael C Riley
Welcomes you to Service
the way it is Meant to be!
NEW D-I-Y SERVICE
& Repair Consulting
Now offering a New Do-it-yourself Repair Service!
Save Hundreds on your Heating/AC & Appliance repairs!
click here for details











Other Links


Save on your Next
Repair with an
ABA Coupon worth
$20.00 off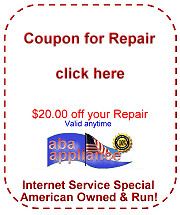 Don't Miss Out!
FREE Service Call
Always & Free Estimates on all Repairs!
Spend your money
on Fun...
Not Repairs!
No Extra Fees - Pay Only Parts, Labor and Tax, the way it is supposed to be!
------------
Factory Trained Technicians! Factory Authorized Parts!
Repairs Guaranteed!!
------------

ALL BRANDS SERVICED!!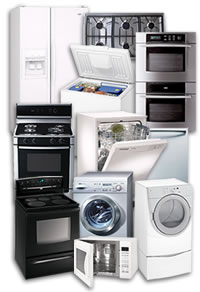 ALL APPLIANCES SERVICED!!

NOTICE:
ABA Appliance is back after 2 years of illness, and we are the original ABA Appliance
you have been looking for and unable to contact for the last 2 years! Our apologies!
ABA Appliance New Ph# is: 619-564-4435 or 619-819-5182 , NOT 619-564-4488 !
New Web site address: www.abaappliance.NET(not .com anymore)
Our original Ph# & web address were taken by another repair company in San Diego
American Owned & Operated!


Unheard of anywhere... Free... Service Call !
... to any San Diego County location!
>>click here to schedule Service<<
ABA Appliance - Service & Repair
Heating/AC & Appliance Repair
Now a Household name in Professional, Honest and Affordable Service!
Same Day Service!



"The Only 5 Star Rated Service Company in San Diego County!"
New COVID19 Do-it-Yourself Virtual Appliance Repair Assistance
Real-World Fixes from Real-World Technicians!
...Via Face Time at an affordable price!
(cheaper than having a technician come to your home & safer during Covid19!)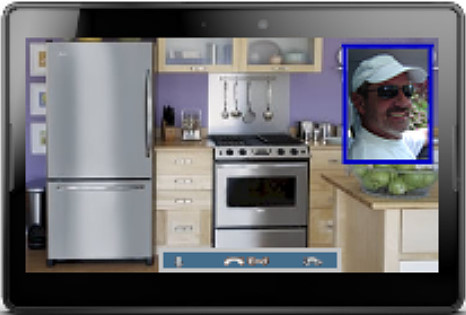 Live Face time technical assistance for product owners and
technicians seeking trusted expertise on all your appliance repairs,
is your best alternative today, to avoid being worried about having a
technician show up at your door, and letting them into your home,
not kowing if they may carry the Covid19 virus or not!
Don't take any chances with your health, in these dire times!
We will walk you through all appliance repairs, and gaurantee
that we can help you fix your appliance
or you don't pay us anything for our time!
Contact us Now, to connect with a Professional Technician.
| | | |
| --- | --- | --- |
| Awarded to ABA Appliance for 2015 | | |


ABA Appliance
Awarded "Best of 2012"
out of all appliance repair companies
in San Diego County !
... from Kudzu.com

Awarded to ABA Appliance for 2012

Home Advisor Ratings - Excellent!!
Review by Charlen W. in Lakeside, CA
Project: Repair or Service an Appliance
Comments: The service man was supposed to arrive between 1P and 3P. He arrived exactly at 1PM. He was clean, polite, finished his job within 45 Mins, cost was half of what I had previously paid a couple of years ago for the same type of work. I have already recommended ABA to my daughter and will only use them for future work. Thank you Home Adviser!


KUDZU.com Ratings - Excellent!!
"I usually use Appliance Rescue but you have a better rating on Kudzu.
So I'm hoping that you are as good and fair as they said." (Linda, Santee)
"Great experience, very knowledgeable and great price." (San Diego)
"Mike Riley is a consummate professional. Kudos!!!" (San Diego)

---

ATTN: White Film on Dishes,
inside dishwasher, slow or no drain,
noisey drain pump...
- Dishes Not getting Clean -
for the solution, click here
No Service Call is Required!
Thank you very much for your help. We had just installed a new water heater and the plumber had put the temp low. After applying all that you told us, the dishwasher did turn off by itself last evening so that's a relief(ran forever, before, over 4 1/2 hours!). I will also put the dishwashermagic thru it to complete the cleanup. ... you are right since I have noticed white powder and dishwasher soap residue in the machine lately. Much appreciate your advice.
Happy New Year!
Jan L. - San Diego, CA 92123
Hey Mike,
Just wanted to say thank you again for your assistance in getting my Bosch dishwasher working again. After using the
dishwasher magic
yo
u recommended, many bottles of it, and I also actually ended up doing a rinse cycle with vinegar and the cycle completed by itself a couple of time now, so appear heating element is better.
I want to commend you again on putting the customer ahead of the almighty $$$, the world could use more people like you. From Now on I'm calling ABA for all my appliance needs and will recommend you to my neighbors...
Sincerely,
Paul S
------------------------------------------------------------------------------
Mike:
Thanks for fixing my GE refrigerator. On the middle settings the refrigerator is nice and cold and crisp, just like new. The freezer is dry and cold. It is performing much better than it did perform BEFORE I moved it into the backyard and heated it up - apparently that fan was dying already. Too bad I fried the circuit board too, but thanks to you, this thing should last until the compressor blows.
I will be happy to tell my friends to call you when they need you.
Thanks again.
T Davis
Attorney at Law


New in San Diego!!
-FREE APPLIANCE REPAIR-
**Starting in June 2008!**
Giving back to those most in need!
10 customers a month will receive FREE Service Calls and Free Repair, including Free parts!
This has never been done, EVER, in the history of appliance repair!
ABA Appliance knows that appliance repair can be costly, and there are many who just can't afford to have their appliance repaired, without trying for weeks or months to save enough to pay for the repair. We want to help you! If you are in need of an appliance repair and just can't afford it, sign up now.
There will only be 10 homes awarded Free Appliance Repair, per month!
*This program is to give back to those who are in the most need,
not to those who just want something for nothing, you know who you are!
Awards of Free Appliance Repair are at the discretion of ABA!
CLICK HERE TO: Sign up now for YOUR FREE Appliance Repair!
San Diego: 619-564-4435
Toll Free: 1-800-611-4350
Save: $30 to $140.00
off your repair bill !!
>>click here to schedule Service<<

Over 35+ years experience!!
------------------
------------------

Highest Quality Service
Lower Cost to you!

Our prices are cheaper than others, especially because we Never charge you a service call charge, normally others charge you $10 to $110.00 just to show up at your door and do nothing! Our coupon helps you save even more money on your repair. If you find any other service company that gives you a written quote lower than ours, we will match it and also give you an additional $20.00 off!
The Highest,
Most Professional,
Factory Trained Technicians

in all of San Diego County!
Why would you pay more, when you can pay less
with ABA Appliance Factory Trained Technicians!
San Diego: 619-564-4435 / 619-819-5182
Toll Free: 1-800-611-4350
Request Service Today!

Request
Service

For: Anyone that wants help fixing their own appliance
... as well as for Service Technicians,
that need Technical help on a job!
Save Hundreds on your appliance repairs!
click here for details
---
All Rights Reserved © 2005-2020
ABA APPLIANCE - San Diego, CA
BEAR Lic# A-48148